'Thriving' Jessops leads way for High Street
Editor - 13th October 2014
Posted on
Categories
Off The Press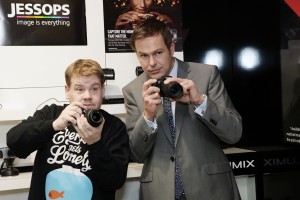 Jessops is back in profit under its new owner Peter Jones. 
Since taking the collapsed chain over in 2013, the tech entrepreneur and Dragon's Den investor has helped return Jessops to profit in just one year of trading.
Jessops has reported an operating profit of £280,000, on sales of over £56m. It will now build on its success by opening six new stores across the UK, taking the total number of stores to 34.
The news follows a deal signed with Sainsburys to launch instant print kiosks, customer services for buying specialist cameras and an under 18s photography club in selected stores across the country – including Newport, Waterlooville and Maidenhead.
The new Jessops stores will be opened in Reading, Milton Keynes, Tunbridge Wells, Canterbury, Hull and Kingston. The first, in Tunbridge Wells, will open in October 2014 with the remaining open in November.
Jessops Chairman Peter Jones said: "This is a great result and I'm excited that we've been able to restore an iconic British high street brand. With the right formula and strategy, the high street is full of potential for growth and job creation: our new stores will create over 100 new jobs before Christmas.
"Our strategy for success is a multi-channel strategy, within which the high street plays a key role. It is all about giving shoppers choice on how to buy: either shop in-store (where they can get hands on experience), order by phone, shop online 24/7 or benefit from the collect at store service – all with the reassurance that prices will be the same across all channels thanks to the Jessops 'One Price' and benchmarked against the leading UK retailers with their 'Price Match Promise'."
The new stores feature all the signature services Jessops currently rolls out, including try-before-you buy product displays, the Jessops Academy with a range of photography training courses, on-site lab for photo products made in-store within the hour and ranges of the latest cameras and photographic accessories from well-known imaging brands.