Three Legged Thing – Present…
Editor - 5th December 2012
Posted on
Categories
Pixel TV
We've dug out this presentation by two of the kingpins behind the brand Three Legged Thing. Ok, ignore the B&H branding here, this has no bearing on our reason for posting here, in fact, we would have edited if we could be bothered – more simply that here's a great opportunity to hear the story behind this new and exciting brand.
Dan Lenihan & Jessica Boothroyd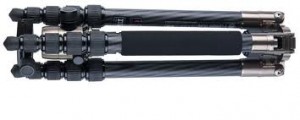 are some of the nicest people we've met in the photo industry and we believe that their approach to manufacturing great, practical products is really fresh and fun. We've been to the chicken shed and it's all true – a really inspiring brand.
Dan's history in stand up comedy is apparent in this film (good luck getting a word in Jess) and presents an honest and coherent overview of their brand.
We'll be catching up with these guys to get an update really soon so make sure you're signed up to the site or our Twitter/LinkedIn groups etc to ensure all of the latest. We know that life at TLT runs at around 5000mph so expect great strides since this was first posted online.