Taopix Announces New Partnership at Pac Print
Editor - 22nd May 2013
Posted on
Categories
Off The Press
Taopix, the world's leading photobook and gift software manufacturer, will be showcasing the very latest version of Taopix Portfolio, at Pac Print in Melbourne this week in conjunction with RD Xmedia.  RD Xmedia was recently appointed as the exclusive distribution channel for Taopix Portfolio, across Australia and New Zealand.
RD Xmedia are responsible for all pre-sales, sales, deployment and support of the leading photo book and gift application within these territories. As such, they have been working closely with Taopix to showcase version 3.5 of the global photo gift platform at Pac Print this week.
During preparations for Pac Print 2013, Peter Aylward, General Manager – Sales, for RD Xmedia commented;
"We're looking forward to exhibiting at PacPrint with Taopix this week.  PacPrint is the largest show of it's kind in the Southern hemisphere and is the ideal platform to showcase  the Taopix photo gift software platform."
Speaking about the recent appointment of RD Xmedia as the exclusive distributor for Taopix in Australia and New Zealand, Peter commented;
"The Taopix platform ideally complements our existing business offering and services. With our extensive experience of working in prepress production, coupled with our reputation of working very closely with our customers to offer them the best possible solution, RD Xmedia wanted to work with Taopix – the leading photo gift software platform. As well as offering a complete photo gift production package, the platform is also very flexible; providing commercial printers with highly customisable module options and a choice of several routes to market.  We think it's a great solution for both new and existing customers looking to enter the growing photo book and gift market in Australia and New Zealand."
RD Xmedia is an established software solution and systems integration company servicing the photo specialty, commercial printing, direct marketing, publishing, labels and packaging markets in Australia and New Zealand. The company prides themselves on providing industry leading software solutions to their clients for optimal performance and return on their investment.
On his way to support RD Xmedia in a joint exhibition at Pac Print this week, Richard Watson, Taopix President for Asia added;
"We're very excited to be showcasing our new distribution partnership  with RD Xmedia at Pac Print 2013 – one of the largest shows in this part of the world. Australia and New Zealand are territories that have always produced good results for us, and they continue to demonstrate strong growth. I believe we have a great opportunity with RD Xmedia in this territory to demonstrate the compelling business benefits of personalised photo and the flexibility that the Taopix platform offers to commercial printers looking to break into this lucrative market"
Visitors to Pac Print can find out more about Taopix by visiting Stand 0626. The Taopix platform will also be demonstrated on the Curries stand at the show. 
Taopix unveiled their integration with HP SmartStream Production Center at Dscoop Asia and China Print last week, they will be demonstrating this new integration at Pac Print too. 
To find out more about the Taopix platform, view the short YouTube video Taopix launched as part of a  new marketing campaign last week: 
About Taopix Ltd
Taopix Limited is a privately funded software development company established in 2007 by James Gray and Kevin Gale. Taopix HQ is based in the UK – in Newcastle upon Tyne. The company also has international offices in Singapore, Japan and the USA.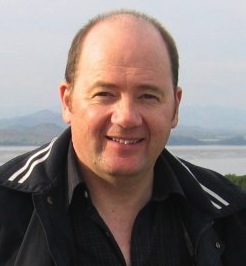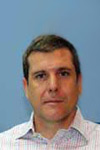 The company's primary focus is to continue to provide a superior photo book and photo gift software platform to digital printers and photo finishing companies.
A global network of 30 distributors, operating in over 60 countries, has been established to meet the demand for sales and support of the Taopix solution.
Discover more at taopix.com