Save Our Shops!
Editor - 8th May 2013
Posted on
Categories
Off The Press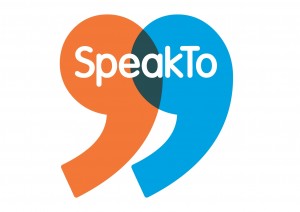 High Street Experts Urges Town Centres To Ditch 'Save Our Shops' For Digital Innovation
Digital High Street 2013 announces that Clare Richmond, director of high street consultancy Speakto, recently cited in the Empty Shops Report and founder of local regeneration initiative The Crouch End Project will address a UK-wide audience on how technologies can help our high streets.
Clare Richmond is a town centre expert with a great track record in helping turn tired high streets into attractive brands. Her background is in media and marketing, and she has applied her knowledge and experience in this area to town centre regeneration, most recently in Haringey, Bexley and Crouch End.
Digital High Street 2013 is a national event on how the internet is changing our shops and town centres, and how councils, retailers and technology companies can together adapt to the change. It's in Halifax, West Yorkshire on 13th-14th May 2013, and participants are set to travel from all over the UK.
"We were inspired to organise the event after the internet was blamed for the closure of stores like HMV and Jessops," said Alistair Johnston, founder of event organiser, Redlab. "We think this is the first time technologists have come together with councils and retailers to properly look at how we can use the internet to keep our towns alive."
Delegates at Digital High Street 2013 will hear from retailers like Trinity Leeds, the UK's newest shopping centre which opens this month and uses new technologies to reach shoppers. They'll also meet people like "Donny Towncentre", a Town Centre Manager from Doncaster who's built a following of over 14,000 people on Twitter and Facebook by spreading a positive message about his town.
"A sustainable town centre initiative needs to be of the community, for the community, and businesses, with the right tools, need to lead it. We can harness technology to create sustainable platforms for communities, ensuring that there is a lasting legacy for town centres."" said Clare Richmond.
Digital High Street 2013 is supported by organisations including the Association for Town and City Management (ATCM), Europe's largest membership organisation for town and city centres, and Action for Market Towns, the UK's leading membership group for small towns. Technology supporters include NCR, a global technology company working with UK "Portas Pilot" town Dartford, and Shopify, a webstore company used by 40,000 shops worldwide.
Tickets for Digital High Street 2013 start at £48.00. Readers can get a 10% discount with the special code REDLAB10. You can find out more about Digital High Street 2013 by visiting the website www.digihighst.com or by following the hashtag #digihighst on Twitter.