Room for Great Images with MMD
Editor - 20th January 2014
Posted on
Categories
Off The Press
MMD,  brand license partner for Philips Monitors, has announced the launch of its first 28-inch (71.1 cm) display – a great monitor option for imaging enthusiasts and professionals.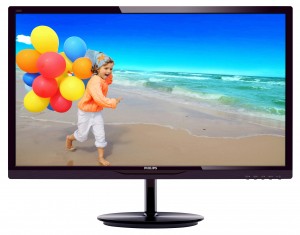 The new Philips display employs an advanced multi-domain vertical alignment (MVA) panel to offer extra-vivid and high-luminosity images. It is perfectly suited for displaying photos and movies, for web browsing and gaming, but also more demanding applications, such as graphic design. Its extra-wide viewing angles stand for crisp images and stable colours, even when watched from the side.
SmartImage Lite is yet another great feature of the new 28-inch display. This advanced technology dynamically enhances the contrast, colour saturation and sharpness of the picture in real-time at the press of a button based on the scenario the user selects.
Thanks to the MHL interface, users can easily connect their compatible Android devices, such as mobile phones and tablet PCs, to this high-definition display. This allows them to play back audio and video in Full HD quality. While enjoying mobile games, photos, movies or apps on the big screen, the mobile device is charged simultaneously so it never runs out of power. Further, the display is HDMI-ready and can deliver Full HD entertainment from the PC or other AV sources.
The Philips 284E5QHAD display will be available as of January at a price of £ 249 (incl. VAT).