REPORT: Why top UK retailers lag behind their US counterparts
Editor - 15th March 2013
Posted on
Categories
Off The Press

UK Retailers lagging behind American counterparts in mobile commerce, despite demand from European consumers.
 Skava have found in a  recent study, only half of the top 100 UK retailers have optimized their websites for mobile devices, compared to 100% of Top US retailers.
Today revenue from mobile accounts for over 1% of all online sales in Europe, but this is growing at a compound rate of 43.1%. Research firm Forrester estimates that by 2017, revenue from mobile will account for 6.8% or €19bn in revenue (Forrester Research, Inc., EU Mobile Commerce Forecast, 2012 To 2017, July 2012).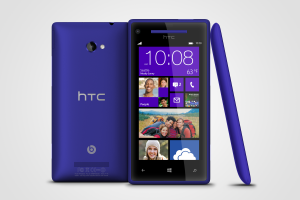 "A number of factors encourage and inhibit the adoption of mobile commerce … consumer trust, the convenience and value proposition of mobile shopping, the ease of payment and the availability of products at the right price," said Martin Gill, Forrester analyst. "European eBusiness executives in many countries have been slow to provide mobile-optimized experiences and these factors — both supply and demand — will continue to limit the opportunities (Forrester Research, Inc., EU Mobile Commerce Forecast, 2012 To 2017, July 2012)."
A smartphone user has a distinct set of expectations when browsing on a mobile device compared to how they interact with their desktop or even their tablet. Retailer's websites which have not been optimized for tablet experience a far lower rate of conversion compared to one that has been specifically optimized for the device. Retailers need to be able to respond quickly to the ever shifting digital landscape and influx of new devices, by making sure their e-commerce website is not only working properly but optimised for conversion across all devices.
"Our recent findings show that European retailers have been slower to optimize their mobile websites, despite the demands from their customers and the revenue potential of catering to their needs," said Arish Ali, Skava CEO. "Mobile commerce is in its second wave in the US as retailers continually advance and improve on their mobile websites. Retail executives in the UK have started to realise the importance of providing optimized mobile and tablet experiences for their customers, and that is why Skava has entered the UK market at the right time to support retailers in this quest."