Proxama Showcase Latest NFC Initiatives At Mobile World Congress
Editor - 27th February 2013
Posted on
Categories
Off The Press
Proxama, a provider of near field communications (NFC) mobile wallet and mobile marketing technology, will be present at this year's Mobile World Congress to showcase a number of its new NFC initiatives. CEO Neil Garner is also making two keynote speeches.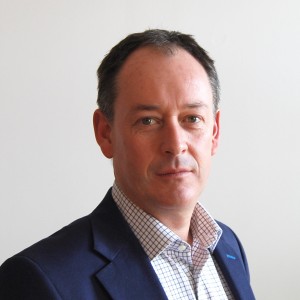 With NFC expected to break through as a mainstream technology this year and having been adopted by the likes of Sony in their connected product offerings, Proxama will be demonstrating two of its own products at the event:
Proxama TapTransact mobile wallet – illustrating how brands can customise their own wallet so that it best matches customers' journeys and behaviours to maximise sales and brand engagement.
Proxama TapPointTM marketing platform – a unique campaign platform that will enable agencies and brands to create uniquely branded NFC campaigns and then analyse the campaign data in real time.
Plus, there a number of demos that it has developed for its partners including:
'Day in the life of NFC' – with partner agency KYP London, Proxama has created a visionary 24 hour experience of how NFC will create everyday interactions such as voucher collection and redemption, loyalty card point collection, and supermarket recipe download.
Product authentication – with SMARTRAC, Proxama has developed a demo to illustrate how NFC tags embedded in high value merchandise can help protect brands' intellectual property rights and commercial values by preventing imitation or fraudulent sales. A securely encrypted code is programmed onto an NFC tag embedded in a product with unique product information page being accessed with a simple tap.
Customer loyalty – with NFC chip and processor manufacturer Qualcomm, Proxama has developed a prototype phone to illustrate the potential for creating customer loyalty through a movie voucher download, instant win scratch card competition and a 'Tap'n'Tweet' social media execution.
Click & PIN online payment – with ARM and Trustonic, Proxama has developed a secure payment process that will enable mobile owners to gain added protection for their online purchases by being able to authorise a payment using a pass code, as you do with an ATM withdrawal.
Neil Garner, Founder and CEO, Proxama said, "The Mobile World Congress has become a really important event for us to showcase the variety of commercial opportunities that NFC presents. This year not only do we have our own stand but a number of the projects we are working on are being showcased on our partners' stands. 2013 promises to be the year when the mobile, financial and marketing industries invest significant resources into developing NFC initiatives that will become part of people's everyday lives. It is important that we continue to develop new and exciting executions to capture the public's imagination which in turn will enable commerce to start reaping a return on their investments in this new technology."
Neil will be speaking on Monday 25 February on NFC/RFID enabling technology and payments in a session on The Connected World and on Wednesday 27 February on the landscape for mobile wallets where he will examine the single wallet proposal, 3rd party white labelling and building trust with the consumer around security, identity and privacy.