Prestigio launches range of Android smartphones to the UK
Editor - 4th January 2013
Posted on
Categories
Off The Press
Prestigio, a global player in affordable luxury consumer electronics and IT-related products, has announced the launch of its smartphone models in the UK. Well known for providing high-quality products at an affordable price, Prestigio has massively gained in popularity in UK with avid fans of its MultiPad tablet PC range, and has now launched its MultiPhone range of smartphones that are ready to use straight out of the box-  a number of which that boast dual SIM technology.
"After the tremendous success with the Prestigio MultiPads across EMEA, we have received many requests from both resellers and end-users to adopt our product concept to Android Smartphones," states Martin MacNamara, UK Sales Manager, Prestigio. "The MultiPhone Family is the result. Very good price performance ratio, great usability right out of the box, attractive design and very good build quality."
The Prestigio MultiPhone models all come ready to use out of the box with minimal set-up time and a range of chosen apps pre-loaded, including Skype, Twitter, Facebook, YouTube, an e-reader and Office Suite Pro. The smartphones also come with a two-year warranty, a micro-USB port and a MicroSD slot so users can extend the smartphone's storage capacity to 32GB. With 3G, WiFi, Bluetooth, GPS and fast performance, the MultiPhones from Prestigio retail from £89.99 to £129.99.
Specifications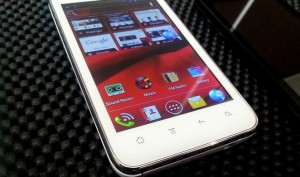 Dimensions: 116 x 60 x 11.9 mm
Weight: 160g
OS: Android 2.3 Gingerbread
Display Size: 3.5"
Camera: Rear 2.0Mpx
RRP: £89.99
MultiPhone 4040 DUO
Dimensions: 124 x 64 x 10.9 mm
Weight: 180g
OS: Android 4.0 Ice Cream Sandwich
Display Size: 4.0"
Camera: Front – 0.3Mpx, Rear – 5.0Mpx with Auto-Focus & Flashlight
RRP: £119.99
MultiPhone 4300 DUO
Dimensions: 128 x 68 x 10.5 mm
Weight: 190g
OS: Android 4.0 Ice Cream Sandwich
Display Size: 4.3"
Camera: Front – 0.3Mp, Rear – 5.0Mpx with Auto-Focus & Flashlight
RRP: £129.99