PIXEL TV: Sony use ArtRage to Demonstrate Touch Capability
Editor - 3rd January 2013
Posted on
Categories

Off The Press, Pixel TV
Just before Christmas, artists were invited to paint live portraits with ArtRage Studio Pro at Sony in-store events on new VAIO touch screens.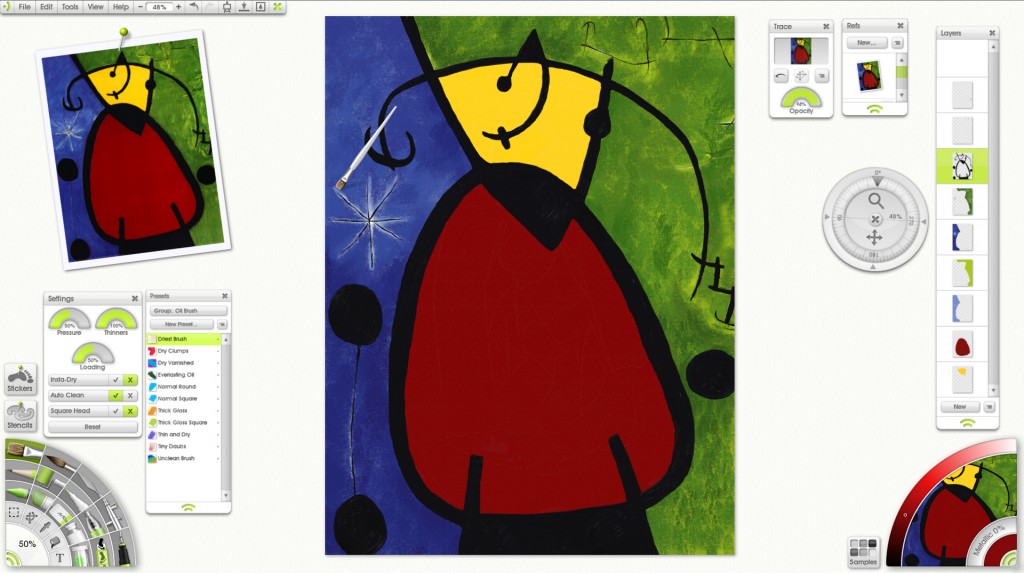 ArtRage Studio Pro 3.5 www.artrage.com, the winner of Professional Photographer magazine's prestigious "Hot One" Award for Best New Gear, was selected by Sony to be included with selected VAIO Windows 8 PCs to show the creative  capabilities of touch screens.
ArtRage works great with popular multi-touch screens, including Windows 8, Windows 7, iPad and iPhone touch screens, providing the experience of actually "painting" digitally on a computer canvas with oil paints that smear and blend, and watercolors that flow together to create soft, wet gradations, just as they would with traditional art tools and materials.