Pixel Indie 150 – Winners Announced!
Editor - 5th June 2013
Posted on
Categories
Off The Press
The inaugural Pixel Indie 150 is now over!



Over 50 drivers joined the Pixel team at a sunny Daytona motorsport in Milton Keynes for the 2.5hr (150 mins) endurance race.
Special thanks to our headline sponsor Canon and particularly Phil Cooksey who presented the trophies at the conclusion of this incredible day.
Thanks also go to other team sponsors – Direk Tek – Samsung – Swains – Fujifilm – Kodak & MTF who all ensured that our dealers had an excellent day of opportunities, networking and fun!
Winners…
1st Place – MTF
2nd Place – Direk Tek
3rd Place – Canon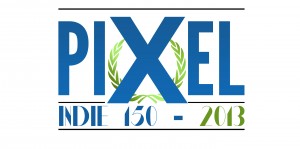 pixel
A special feature will appear in the next hard copy of Pixel Magazine and anyone else who attended and took pictures are ecouraged to submit them to… Simon Skinner. Please call on 01323 433700 or email simon@lifemediagroup.co.uk