Pixel Indie 150 – 1 Week & Counting…
Editor - 29th May 2013
Posted on
Categories
Off The Press
We're almost at the big day of the inaugural Pixel Indie 150 endurance race at Daytona Milton Keynes!
Wednesday June 5th sees this Pixel organised event take place with up to 100 people attending the event on the day.
Dealers from across the land will be converging at Milton Keynes Daytona to battle against each other in a morning of fierce endurance racing.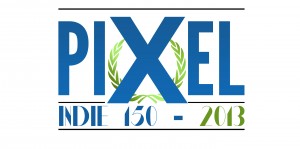 Lead Sponsors, Canon UK will be in attendance and will be on hand to present the trophies to the winners at the end of the 2.5 hour battle.
Dealers attending on the day will have exclusive access to a number of deals that have been set up by  team sponsors for the event, making for a valuable day out for all.
Any enquiries about the Pixel Indie 150 2013 – please contact Simon Skinner on 01323 433700 or email at Simon@lifemediagroup.co.uk.