Photokina 2014: Branded 'A Success'
Editor - 1st October 2014
Posted on
Categories
Off The Press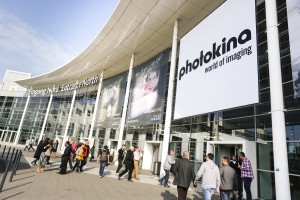 It's over. Photokina 2014 – four days of demonstrations, talks and exciting product launches from 10 colossal halls at the exhibition centre in Cologne. This year, some 185,000 visitors from more than 160 countries browsed zones packed with action cameras, wearables, professional film equipment, smart technology, print and mobile. For trade visitors (who made up 47.7% of all visitors) photokina offered a great opportunity to network on an international scale, explore new technologies, gain inspiration and check out emerging trends in the global market. Katharina C. Hamma, Chief Operating Officer of Koelnmesse GmbH, emphasised the trade fair's importance as a trendsetter: "The industry is now benefitting from the fact that photokina has constantly embraced trend topics and developed product segments so that it constantly reflects the current market situation," she said.
Gerald Böse, President and Chief Executive Officer of Koelnmesse GmbH, agreed: "Cologne is 'the place to be' for the photographic and imaging industry," he said. "This is where the industry charts the future course of the business."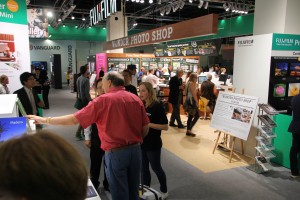 In a rapidly changing industry, trade shows such as photokina provide an invaluable opportunity not just for different sectors to get together and discuss the future of imaging, but more importantly to actively drive the development of the market. At the International Imaging Industry Summit, which took place on the eve of photokina, one of Germany's most innovative futurologist and founder of think tank 2b AHEAD, said: "Images are playing an ever larger role in consumers' lives. In order to exploit these major business opportunities arising from the change the industry is undergoing, the established players need to take leave of entrenched linear corporate and cultural structures and rely on the logic of the entrepreneur and start-up. Innovation no longer means optimising and improving products. Nowadays innovation means the industry is required to attack its own outmoded business models."
During the show, these emerging innovations became clear, with technologies such as 4K, WiFi, CGI and GPS reigning strong. Light field technology too was a strong topic throughout the show, with experts debating over how 3D photography could be utilised for the consumer market. All the technologies and concepts explored are already changing the way we take, process and store photographs.
Trends across photokina included:
– Fashionable accessories with the likes of Hermes collaborating with Leica to produce a range of elegant camera bags
– 3D print
– Multicopters for arial photography
– Wearables and video glasses
– Capturing stills from 4K footage
– Full format cameras for the entry level market
The next photokina Köln – World of Imaging – will take place from Tuesday, 20 September to Sunday, 25 September 2016.
Don't miss our countdown of the best launches at photokina featured in the next monthly edition of Pixel, out at the end of this week.
What was you favourite photokina moment? @pixelmagazine