Park Cameras new London store OPEN! Grand Opening 14th Dec
Editor - 5th December 2013
Posted on
Categories
Off The Press
Congratulations Park Cameras,  who officially opened the doors to its outstanding new camera store in London this week.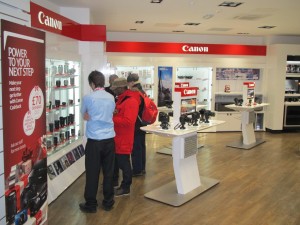 Park Cameras' aim for their new store was to create the best camera store in London and they believe that they have done this. Their plan was to recreate the award-winning formula that has served them well since opening their flagship Burgess Hill store in 2008. But it's their 42 year history and over 400 years' combined experience in the photo industry that has helped them design their new specialist camera store in central London.
Park's store is extremely accessible in the heart of the west end of London. It's just a few minutes' walk from either Oxford Circus or Tottenham Court Road tube stations and can be found at 53-54 Rathbone Place, London, W1T 1JR. The store spans across over 4,000 square feet purely dedicated to photography. The store is so large in fact, it even has its own postcode!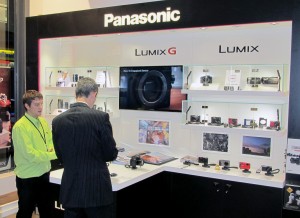 The store opened its doo
rs a few days ago in a soft opening and is now planning their grand opening
event on Saturday 14th December. On the big day, there will be representatives from all the photographic brands along with a range of unbeatable offers. Their plan is to recreate the 'buzz' that gets experienced at the store's Imaging Festival held annually at the Burgess Hill store at which over 1,200 customers attended this year's event. On top of the one-day-only bargains, there will be a number of prize draws and give-aways so be sure to put the date in your diary. Further information about the day is available on their website at www.parkcameras.com