Panasonic Launches Lumix GF6
Editor - 9th April 2013
Posted on
Categories
Off The Press
Panasonic's newly-launched Lumix GF6 boasts a new Live MOS Sensor, newly developed Venus Engine and high precision, 'Light Speed AF' . The new camera is aimed at photographers used to taking creative images with their smartphones but who are looking for a much more sophisticated and professional result by being able to have more control over manual settings such as aperture, shutter speed or lens selection.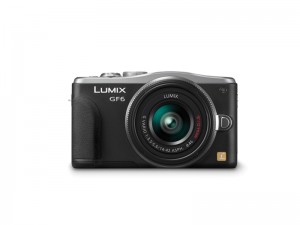 With 19 filter effects the DMC-GF6 is not just an interchangeable camera but a creative tool for any user looking to explore and change their photography habits from an amateur point-and-shoot photographer to a step-up user looking to take their photography more seriously.  Wi-Fi connectivity and NFC (Near Field Communication) make it possible to remotely shoot from a tablet or smartphone, transfer images and share their pictures online.
Furthermore the DMC-GF6 has a dedicated video record button on the top so you can record full-HD video (1920×1080, 50i) in AVCHD with stereo sound.
The new Live MOS Sensor enables high resolution and high sensitivity image recording while minimizing the generation of noise. The Venus Engine image processor is also newly developed to feature its advanced noise reduction systems.  The controllable area of noise has been expanded by approx.64x in size. This makes it possible to remove large block of noise which were formally hard to detect and helps produce clear, smooth image especially for night time scenery.  The combination of the new Live MOS Sensor and the Venus Engine achieve ISO3200 (Auto) and max. ISO 25600 (Extended).
With its wide variety of shooting options such as 'Self Shot' mode; 'Creative Control' providing 19 filters; and Stop Motion Animation function the DMC-GF6 is not just a high quality camera.
Cablefree Connectivity with Wi-Fi and NFC
For the first time integrated Wi-Fi and NFC connectivity offer a more flexible shooting experience and easy image sharing from an interchangeable lens camera.  After the initial setup, tablets and smartphones for remote shooting can be connected with a simple touch without having to re-enter authorisation details every time.