New Rental Site for Calumet
Editor - 29th May 2013
Posted on
Categories
Uncategorised
Calumet has launched a new website completely dedicated to its rental customers
(www.calumetrental.co.uk).
Following a comprehensive survey, carried out over recent weeks, the company says it has used the results to 'engage with customer comments, insights and commercial needs' before launching the new site.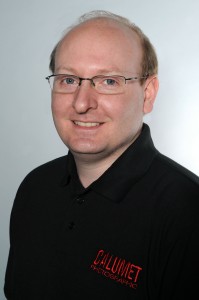 Simon Browitt, head of Calumet Rental in London said: "Now, it's never been easier to rent equipment from us. We have an extensive inventory of photographic equipment; cameras; digital equipment; lighting and studio products. It could be a Canon 600 mm lens – which costs upwards of £10,500 to buy – but we'll rent it for £90 a day plus damage waiver insurance. Or, at the other end of the scale, we could hire out a remote timer from about £10 a day."
He added: "Navigating and placing an order on our new site is simplicity itself. We've been both listening to and working with our customers in recent weeks and now our rental process is much more like an online enquiry form. You simply go to the site, search for the products you need, add them to your basket, choose the dates you need to rent and return the equipment. Finally, just decide whether you want your items shipped to you or collected in-store and click 'send'.
We get back to you very quickly. It's all about flexibility. It also means you can now prepare your rental order in the evening if you wish. We will be on the case the very next (working) day."
Growing numbers of photographers also use the rental option to test new technology without having to purchase it.
Added Browitt: "It obviously a good idea to test drive latest equipment before investing – plus it doesn't make a lot of sense to buy say a tilt and shift lens costing £1866 if you only need it once a quarter. It's far more cost effective to rent it for £36 (plus damage waiver and vat) a day from us.
Additionally photographers don't need to worry about servicing challenges – all that is carried out by us within the rental costs."
www.calumetrental.co.uk