New Protective DSLR Skins from Delkin
Editor - 25th July 2014
Posted on
Categories
Off The Press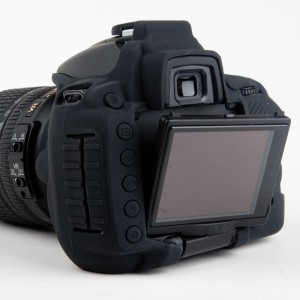 Stocking relative accessories is a great way for retailers to make extra profit on the sale of a camera. Now, designers at Delkin have released three new 'Snug-It Protective Skins' for Nikon and Canon DSLRs – a good opportunity for any retailers already stocking the Nikon D4s, D3300 and Canon EOS 1200D.
The Snug-It skins are made from tackless silicone, which is designed to fit like a glove and act as a barrier against any scratches, bumps and grazes to the body of the DSLR. It can also repel dust and moisture, making it ideal for outdoor photographers.
Protective molding around the hot shoe attachment and lens provide maximum coverage, while leaving all camera specific buttons, sensors and compartments unobstructed all functions of the camera can be used normally.
In addition, ridges along the grip help to maintain a secure hold during shooting and a plastic screen cover is also included to protect the display from smudgy fingerprints and scratches.
The new Delkin Devices Snug-Its' are the latest additions to a range of Snug-Its that cover most of the Nikon and Canon DSLRs on the market.
Snug-Its are available to stock from Delkin