Kenro expands its range of slide projectors
Editor - 3rd February 2014
Posted on
Categories
Off The Press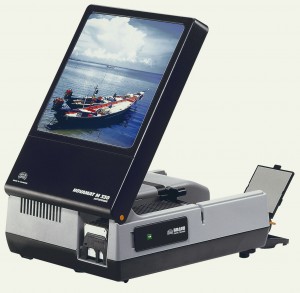 Kenro, the official UK and Ireland distributor of Braun products has announced the immediate availability of its top-of-the-range slide projectors. The five high quality projectors are suitable for home and professional presentation, displaying slides in remarkable quality.
. There are two series in the Braun collection, the Novamat with 3 different versions and the Paximat which is made up of 2 projectors.
The Novamat range: the E130, E150 and M330, feature an Infrared Autofocus system, a large setting wheel for exact focusing of the first slide and a precise lens guide offering comfortable and easy handling. The collection handles 3 magazine systems: Universal, CS and LKM. The M330 also has a built in screen. SRP is between £264 and £342.
The Paximat series, the 250AF and 250AFi, automatically accepts 6 magazine systems and features quick, precise image adjustment via the infrared focus system.  SRP for this collection is £372.60 with a cabled remote and £396.00 with a cordless remote.