Jessops Announced as Official Leica Dealer
Editor - 29th October 2014
Posted on
Categories
Off The Press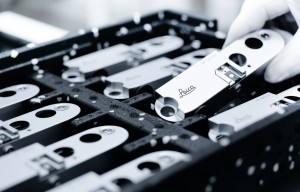 Customers can now buy Leica cameras from Jessops stores
Just weeks after announcing its first annual profits since being bought by Peter Jones, Jessops has become an official Leica dealer.
Leica products will be available from Jessops Centre of Excellence in Reading, as well as the Jessops Birmingham, Glasgow and London Oxford Street. Jessops Centre's of Excellence feature 'shop in shops': designated areas in-store for the main supplier brands so customers can shop brand specifically.
These Jessops stores will stock a range of Leica products, including the new Leica D-Lux and the professional-level Leica M.
To help shoppers choose products, Jessops has a team of "Advice Experts", many of them photographic enthusiasts themselves.
Jason Heward, General Manager of Leica Camera UK, said: "We are delighted to be working with Jessops. We share the same philosophy for creating destinations where photography enthusiasts can go for advice and inspiration. A Jessops Centre of Excellence is somewhere for you to learn about photography, view photography and create your own images. It is exciting for us to have our iconic products in these locations. Their knowledgeable and passionate staff will help to bring Leica photography to a broader audience"