Explore the 'Development Room'
Editor - 26th August 2014
Posted on
Categories
Off The Press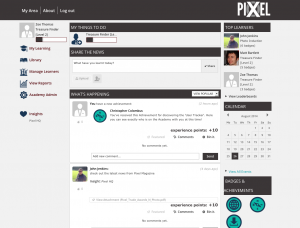 Pixel are proud to announce the brand new, innovative e-learning platform called 'The Development Room', which provides online modules, news and information, networking opportunities, national leader boards, competitions and industry know-how along with plenty of other useful tools for industry professionals.
 We are currently running an 8 week free trial, inviting you to create a login and explore the responsive, easy-to-navigate social networking interface at your leisure.
Pixel have expanded their team to include a dedicated Manager of the Platform, to ensure that you receive a guided tour and are able to make the most of the platform without stretching resource in-store.
Contact Pixel today to set up your log in details, build your private area and see just what this new initiative can do for you and your business.
Call us – (01323) 819007 or email John@lifemediagroup.co.uk
Come and join us and be part of this community platform.
Explore the 'Development Room'