Ex-Jessops Staff Offered Foothold In Photography
Editor - 22nd January 2013
Posted on
Categories
Off The Press
Following the closure of Jessops' 187 branches across the UK over 1,500 photo retail staff have lost their jobs. Many are enthusiastic photographers who will be turning to freelance photography – in some cases returning to it.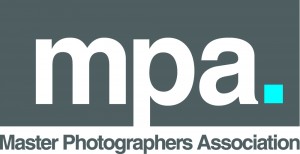 The Master Photographers Association, Britain's professional qualifying organisation founded 60 years ago, has decided to offer a year's completely free ordinary membership to any Jessops employee considering turning pro as a photographer.
"Times are not easy for our existing members", said Chief Executive Colin Buck. "It is a competitive market and the public finds it difficult to tell who is a seasoned professional and who is just an amateur with a good website to show off their weekend hobby.
"We offer aspiring professionals the chance to pass a Certificate of Competence, a business-orientated Diploma in Professional Photography, and in due course to become a full member of the association qualified to LMPA, AMPA or the top level of FMPA.
"Our national and regional meetings teach even experienced photographers new things and help boost their confidence, technique and business skills. By joining MPA, any new photographer learns to become a valued member of the professional community, to deliver excellent work for a fair fee, and not to be the cowboy undermining the market by letting clients down."
The offer is for a full year's free membership worth £99, ending in March 2014 – enough time for future career directions to be chosen. It includes the association's magazine and all benefits available to Ordinary (non-voting) members. Full terms of this membership grade can be found at: www.mpaprofessionals.com/join
No payment details will be requested or any payment taken, and there is no obligation to remain with the association after the free year.
To take up this offer, former Jessops staff should email membership@mpauk.com or call Amanda on 01325 356555.