Better Pics on Hazy Days with Marumi
Editor - 8th November 2013
Posted on
Categories
Off The Press
Kenro, UK and Ireland distributors of Marumi Optical have announced the availability of the full range of the new Marumi UV Haze Filters.
Specifically designed to reduce haze, these filters have been created to block ultra violet rays (UV) and are most effective for long distance photography. They're also ideal for shooting in coastal and mountain areas in fine weather as well as providing extra protection to your camera lens.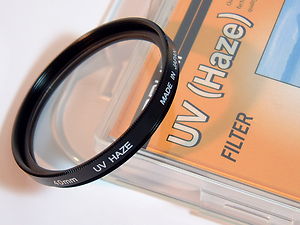 There are 16 sizes available ranging between 37mm and 95mm, ensuring that photographers can find the perfect fit for their camera. SRPs are £11.88 to £105.36 according to size.