Apple and Google team up to buy Kodak tech?
Editor - 11th December 2012
Posted on
Categories
Uncategorised
Kodak's bankrupt US arm could have its prayers answered as Bloomberg has reported that Apple and Google have  teamed up to offer more than $500 million to buy Kodak's  imaging patents.
The PMA Newsline reports that it's not an uncommon move: Apple worked with Microsoft and Research in Motion to acquire 6,000 patents for $4.5 billion from bankrupt Nortel Networks last year.
With their  leading smartphone operating systems, iOS and Android, the two companies have dominant positions in mobile imaging, and doubtless would rather not face patent infringement claims from any potential rival buying Kodak's intellectual property.
Kodak, in the midst of bank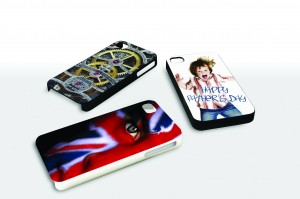 ruptcy and reorganization, is looking to sell 1,100 imaging patents.
Kodak has claimed the patents may be worth more than $2 billion, but others counter that the patents are already too widely licensed to be of much further value.
Pic: iPhone covers by TheMagicTouch. Snazzy, no?