And they're OFF!
Editor - 5th June 2013
Posted on
Categories
Off The Press
The green flag has been flown at the inaugural Pixel Indie 150 endurance race at Daytona Milton Keynes.
13 teams have hit the tarmac for this 2.5hr (150 min) race and a little later today, we will be able to announce the winners.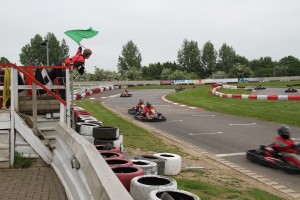 Headline sponsors, Canon are considerably behind the front runners, MTF who seem to have Jenson Button in their team! Still, Maneesh Patel from DPS is yet to drive so it could all change very quickly (sorry Maneesh)!
Team Pixel are near the back of the pack.