A Little Extra from DNP
Editor - 7th November 2013
Posted on
Categories
Off The Press
DNP Photo Imaging Europe wanted to offer retailers something special in time for the Christmas season, and decided on extended warranties. For their printers DS40, DS-RX1 and DS80, photographers and retailers now have 2-years peace of mind included.
The warranty extension is free of charge. This offer comes with immediate effect with every printer purchased from now on. As an additional gift, all printers currently on stock of our distribution partners and even printers purchased on or after January 1st 2013 are included in this offer.
Further to the general 2-year warranty condition, the warranty of the print heads is extended as well. For the DS40, it is now two years or 50,000 prints (4×6 inch equivalent = 10x15cm), for DS-RX1 two years or 40,000 prints (ditto), for DS80 two years or 7,000 prints (8×12 inch = 20x30cm), whichever comes first.
According to Tim Andrews,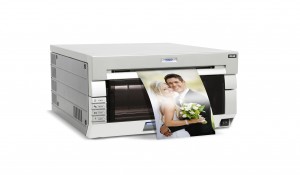 Sales Manager UK & Ireland, the manufacturer is very confident about the durability of their printers. With his in mind, it should be even simpler now to make a choice for the ideal professional photo printer. Ask your DNP reseller or distributor for Christmas offers, and benefit from selling beautiful holiday pictures to your customers in an instant.
On that note, Tim Andrews would like to be the first to wish retailers a "Merry Christmas and season's greetings in the name of DNP Photo Imaging Europe to the photo trade and event photographers!"
A Little Extra from DNP this Christmas